On Tonight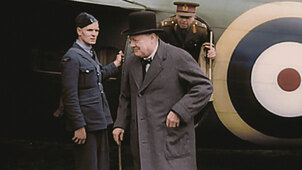 S1 E2 Lightning War
Rare footage of the German's Blitzkrieg on Poland.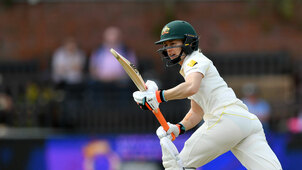 S2019 E4 Women's Test Day 4
Highlights from the County Ground in Taunton. FILM National Treasure: Book of Secrets
Adventure sequel starring Nicolas Cage and Justin Bartha. A brilliant code-breaker sets out on a daring quest to find the mythical City of Gold. (2007)
FILM Breakheart Pass
Wild West thriller starring Charles Bronson and Ben Johnson. On board a train, an undercover agent uncovers a plot by gunrunners and Native Americans to rob the military. (1976)
FILM Columbo: Blueprint For Murder
Crime drama starring Peter Falk and Janis Paige. Lt Columbo is persuaded to dig up a concrete pylon by a woman who suspects that her husband was murdered. (1972)
S2019 E57 Episode 57
National and international news.